Watercolor: Camo Hat, Yellow Bandana - 8" x 8"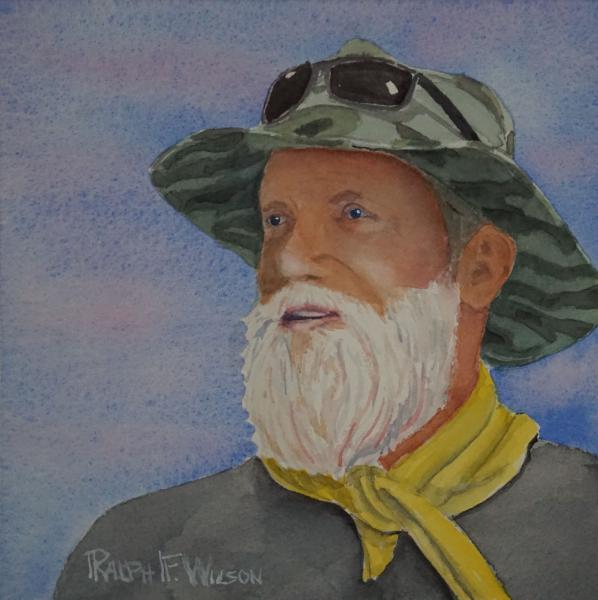 I found this interesting face in Luthrier's Building at the June 2017 California Bluegrass Festival at the Nevada County Fairgrounds. His smile is contagious. Part of my 31 Paintings in July Challenge. 210730. Watercolor, 8" x 8".
---
Ralph F. Wilson Watercolors
P.O. Box 565, Loomis, California 95650
phone (916) 652-4659
E-mail
All art works are copyright by Ralph F. Wilson. All rights reserved.