Watercolor: Easter Tulips - 14" x 14"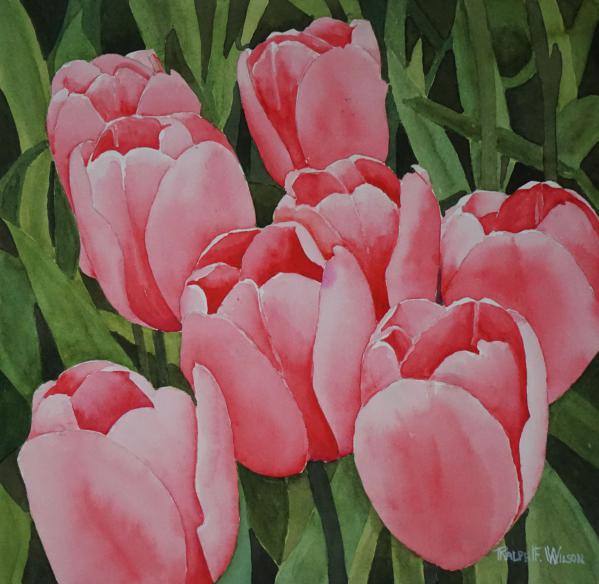 It's Spring and Easter is just around the corner. I wanted to paint something bold and colorful -- like tulips, all erect and perfect and proud. These particular tulips are painted almost entirely with Daniel Smith Quinacridone Coral. Hallelujah! Jesus is risen! He is risen indeed! 210401. Watercolor, 14" x 14".
---
Ralph F. Wilson Watercolors
P.O. Box 565, Loomis, California 95650
phone (916) 652-4659
E-mail
All art works are copyright by Ralph F. Wilson. All rights reserved.