Wetercolor: Tomalas Bay at Laginatas Creek at Dawn - 14" x 10"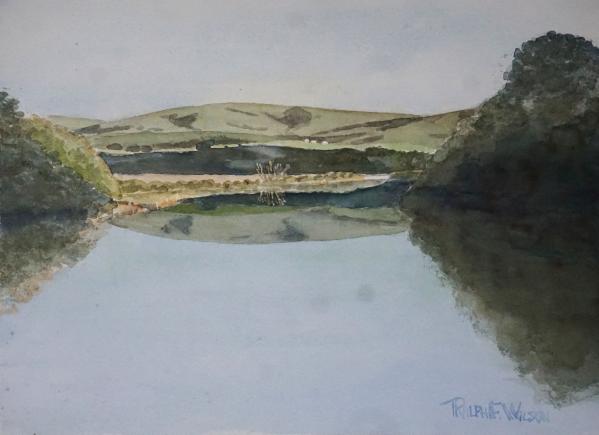 One morning just before dawn I left the retreat house in Inverness to photograph dawn rising over Tomales Bay. It was very still that morning with no breeze. As I saw this reflection in Laginatas Creek as it entered Tomales Bay at its south, I was struck by the peace of early morning beauty. I hope I was able to capture it for you. 210401. Watercolor, 14" x 10".
---
Ralph F. Wilson Watercolors
P.O. Box 565, Loomis, California 95650
phone (916) 652-4659
E-mail
All art works are copyright by Ralph F. Wilson. All rights reserved.