Watercolor: Purple-White Iris on Orange Square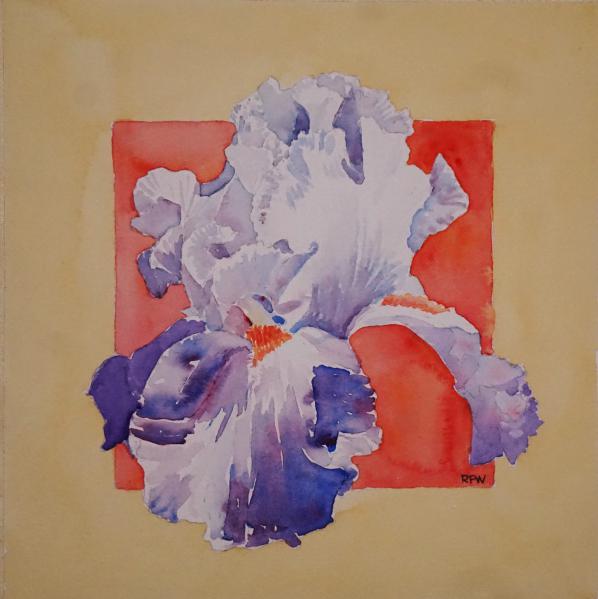 I was looking for a new way to feature an iris "portrait." The square made a huge difference, with orange being the complement of purple. I wish I hadn't included the Quin Gold background, but -- O well! I do like the looseness of this iris. I'll try to pursue that. 210523. Watercolor, 10" x 10".
---
Ralph F. Wilson Watercolors
P.O. Box 565, Loomis, California 95650
phone (916) 652-4659
E-mail
All art works are copyright by Ralph F. Wilson. All rights reserved.