Watercolor: Walking the Dog on Jacksonville Beach - 10" x 7"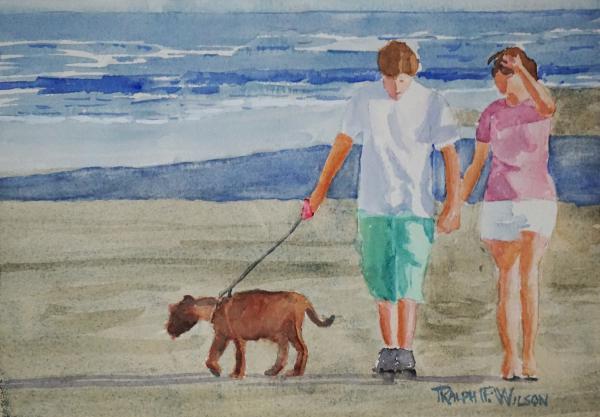 Back in April 2008 I captured a photo of this couple walking their dog on Jacksonville Beach very late in the day. Here I'm trying to use shadow shapes to define the images rather than much line work. Part of my 31 Paintings in July Challenge. 210705. Watercolor, 10" x 7".
---
Ralph F. Wilson Watercolors
P.O. Box 565, Loomis, California 95650
phone (916) 652-4659
E-mail
All art works are copyright by Ralph F. Wilson. All rights reserved.