Watercolor: Bare Tree in Crystalline Winter - 5" x 7"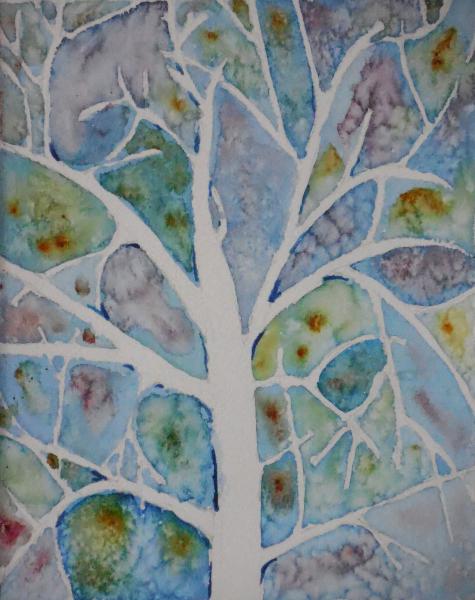 A huge bare oak tree, standing alone near Sherry's Pond in Rocklin inspired this fun picture. Lots of salt to create the crystalline effect. Watercolor, 5" x 7".
---
Ralph F. Wilson Watercolors
P.O. Box 565, Loomis, California 95650
phone (916) 652-4659
E-mail
All art works are copyright by Ralph F. Wilson. All rights reserved.