Watercolor: Chocolate Chip Stack (5" x 7")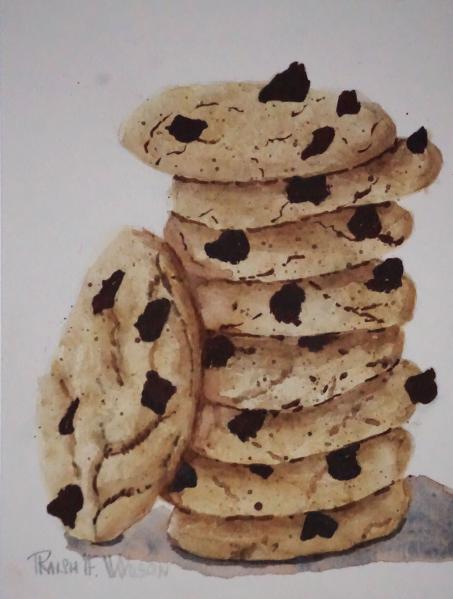 I love chocolate chip cookies fresh out of the oven. My challenge here was to try to make this stack of cookies look as real as possible. Painted on the fairly smooth surface of 140# cold press Canson Montval postcards. I had so much fun, I can hardly wait to carry the theme of stacked food or objects further in a larger painting. 180731. Watercolor, 5" x 7".
---
Ralph F. Wilson Watercolors
P.O. Box 565, Loomis, California 95650
phone (916) 652-4659
E-mail
All art works are copyright by Ralph F. Wilson. All rights reserved.