Watercolor: Coca Cola Barn (14" x 10")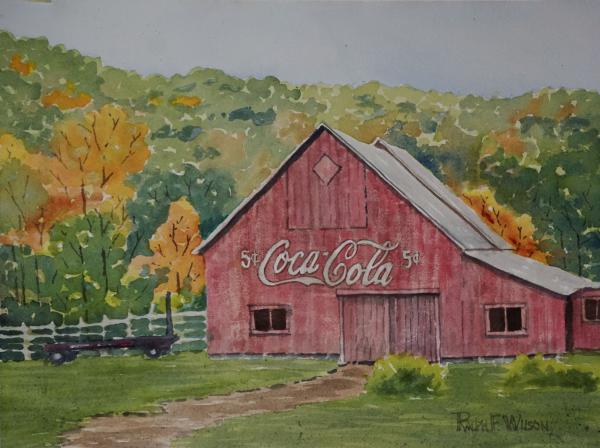 The barn I used as my photo reference wasn't colored, nor did it have an inscription. But I felt that worn red paint was appropriate, and the Coca Cola ad brought back thoughts of another era when Mail Pouch Tobacco ads were painted on hundreds of barns in the Midwest and East. But I didn't want to promote chewing tobacco, which killed many from cancer. And I know that some old barns used to advertise Coca Cola and Pepsi. So, voila! 200220. Watercolor, 14" x 10".
---
Ralph F. Wilson Watercolors
P.O. Box 565, Loomis, California 95650
phone (916) 652-4659
E-mail
All art works are copyright by Ralph F. Wilson. All rights reserved.