Watercolor: Container Ship vs. Sailboat - 14" x 10"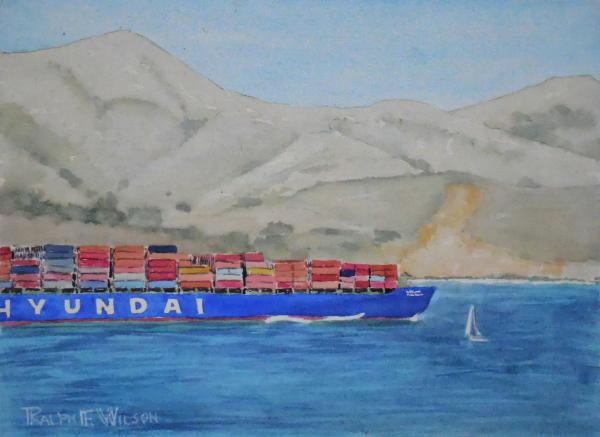 On a trip with Jean, Ann, and Darrick to San Francisco, we spotted this container ship from the Cliff House, headed towards the Golden Gate, and observed at close range by a seemingly tiny sailboat. 180308. Watercolor, 14" x 11"
---
Ralph F. Wilson Watercolors
P.O. Box 565, Loomis, California 95650
phone (916) 652-4659
E-mail
All art works are copyright by Ralph F. Wilson. All rights reserved.