Watercolor: The Dean's Eye, Lincoln Cathedral - 14" x 20"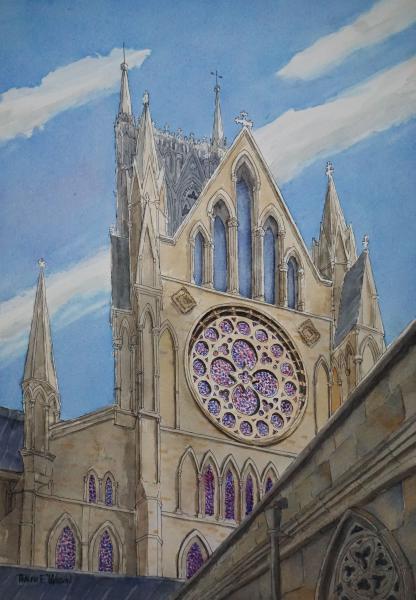 "The Dean's Eye" is the beautiful rose window in the north transept at Lincoln Cathedral, Lincoln, England. My painting looks up from the Cloisters to the north face of the cross-shaped cathedral. The challenge is to move the eye to a center of interest, since there are so many places you can get lost in this amazing building. You can't see the stained glass from the outside of a normal cathedral, but my cathedral is magic! 210823. Ink and watercolor, 14" x 20".
---
Ralph F. Wilson Watercolors
P.O. Box 565, Loomis, California 95650
phone (916) 652-4659
E-mail
All art works are copyright by Ralph F. Wilson. All rights reserved.