Watercolor: Flying Buttresses at Lincoln Cathedral - 14" x 20"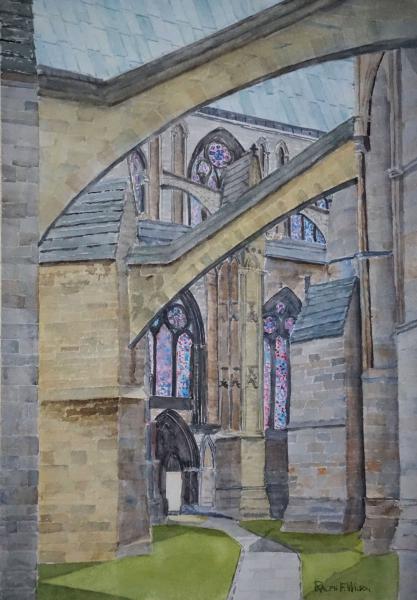 Lincoln Cathedral is perhaps the most important medieval building in England. During our trip to Lincolnshire in August 2009 I was particularly interested in the flying buttresses. In this view, you're looking past the Chapter House (which is supported by the large flying buttresses you see) toward King Richard's Door that enters into the choir of the cathedral. You can also see some flying buttresses supporting the windows near the top of the cathedral. Part of my 31 Paintings in July Challenge. 210728. Watercolor, 14" x 20".
---
Ralph F. Wilson Watercolors
P.O. Box 565, Loomis, California 95650
phone (916) 652-4659
E-mail
All art works are copyright by Ralph F. Wilson. All rights reserved.