Watercolor: Flying the Flag in Vermont - 8" x 8"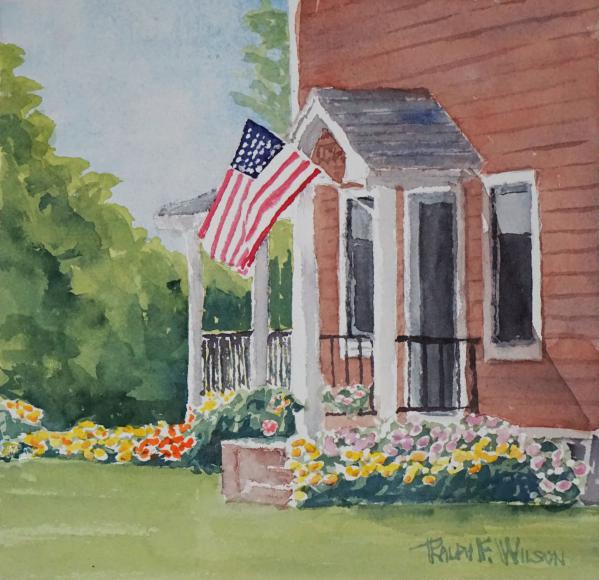 On our trip to Vermont in September 2018 we saw a number of traditional houses. This one caught my eye, especially the proud American flag flying over the porch. Long may she wave! Part of my 31 Paintings in July Challenge. 210708. Watercolor. 8" x 8".
---
Ralph F. Wilson Watercolors
P.O. Box 565, Loomis, California 95650
phone (916) 652-4659
E-mail
All art works are copyright by Ralph F. Wilson. All rights reserved.