Watercolor: Food Group (18" x 14")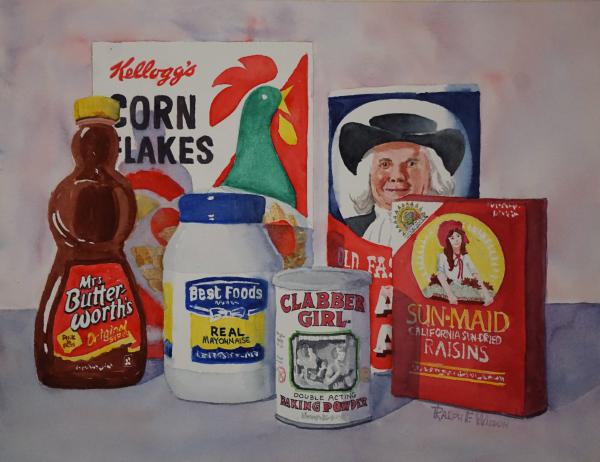 I was trying to paint 'containers' and got kind of carried away. I was thinking how familiar are some of the shapes and brand images of products we use everyday. 201111. Watercolor and ink, 18" x 14".
---
Ralph F. Wilson Watercolors
P.O. Box 565, Loomis, California 95650
phone (916) 652-4659
E-mail
All art works are copyright by Ralph F. Wilson. All rights reserved.