Watercolor: Fractured Instruments - 14.5" x 10.5"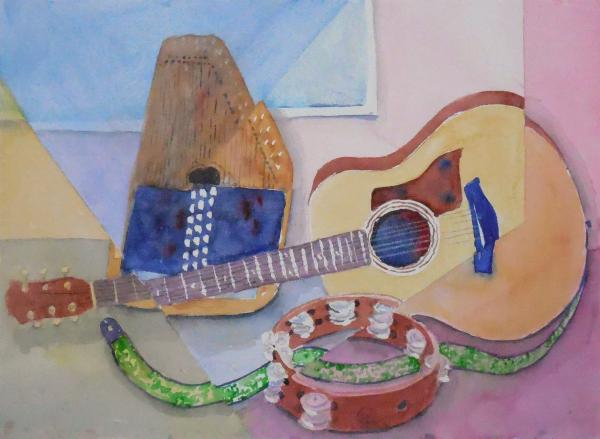 A rather difficult class exercise in composition was to fracture a view, creating more shapes. I'm not too excited about the result, but, Oh well. Watercolor, 14.5" x 10.5"
---
Ralph F. Wilson Watercolors
P.O. Box 565, Loomis, California 95650
phone (916) 652-4659
E-mail
All art works are copyright by Ralph F. Wilson. All rights reserved.