Watercolor: Hand Tools (14" x 14")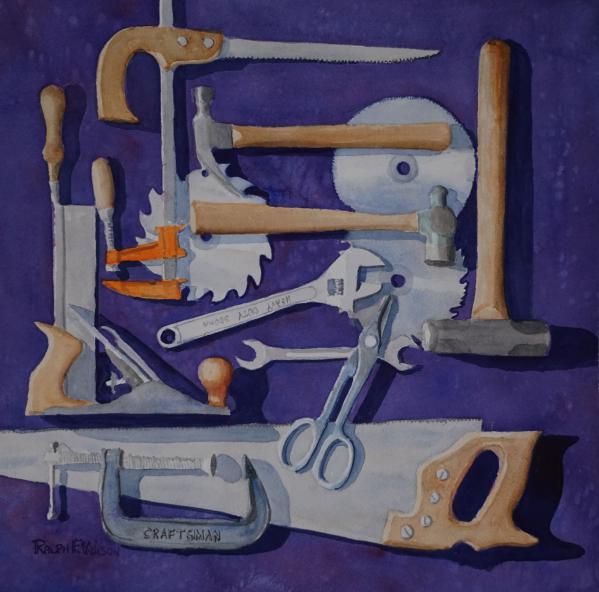 I had the hare-brained idea of laying out some of my carpenter hand tools and painting them. Once I got into the project I found it was way too ambitious, but I was committed. 200305. Watercolor. 14" x 14".
---
Ralph F. Wilson Watercolors
P.O. Box 565, Loomis, California 95650
phone (916) 652-4659
E-mail
All art works are copyright by Ralph F. Wilson. All rights reserved.