Watercolor: Street Scene, Lincoln England, 14.5" x 10.5"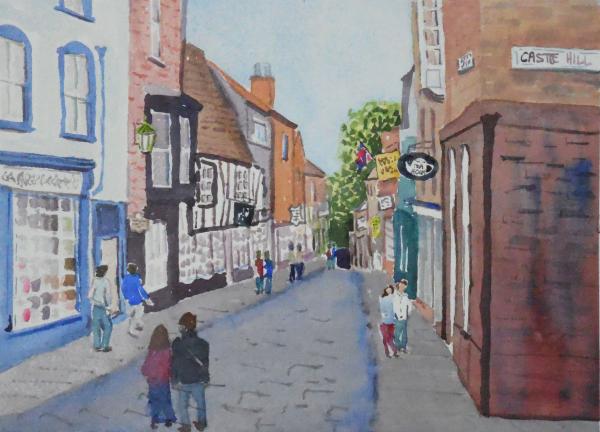 The shops along this Lincoln Street are picturesque. Here the street is going downhill some. Another attempt at simplification. Watercolor, 14.5" x 10.5"
---
Ralph F. Wilson Watercolors
P.O. Box 565, Loomis, California 95650
phone (916) 652-4659
E-mail
All art works are copyright by Ralph F. Wilson. All rights reserved.