Watercolor: Oldtime Sutter Creek, CA - 14" x 14"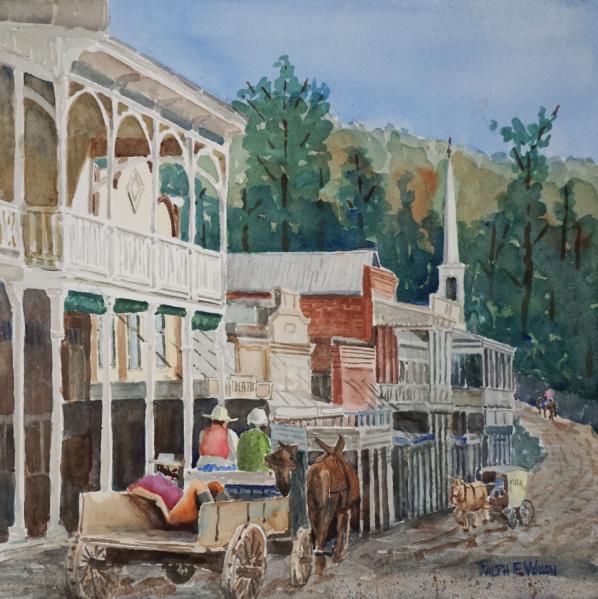 Jean and I visited Sutter Creek, CA for our anniversary in February 2015. The town is one of the jewels of the Gold Rush towns strong along Hwy 49. Here's a view looking south along Main Street (Old Hwy 49), with the Methodist church in the background. The building was built in 1862, but the steeple wasn't added until 1976. The cars parked along the street didn't look like, so I took artistic license to replace them with a couple of wagons -- but I kept the steeple. 181011. Watercolor,14" x 14".
---
Ralph F. Wilson Watercolors
P.O. Box 565, Loomis, California 95650
phone (916) 652-4659
E-mail
All art works are copyright by Ralph F. Wilson. All rights reserved.