Watercolor: Pac-Man Breakfast 20" x 14"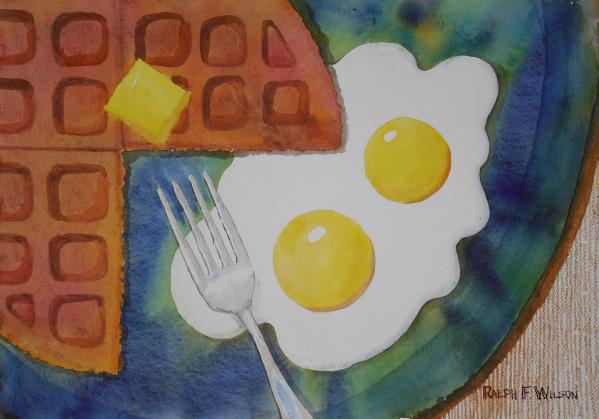 This painting is all about shapes and textures. I don't do pop-art -- but I woke up in the morning with the crazy idea, and couldn't leave it alone until the picture was done. Watercolor with traces of watercolor crayon. 20" x 14". Exhibited at the 2015 "Awash with Color" WASH members show, Sacramento Fine Arts Center, March 31 to April 18, 2015.
---
Ralph F. Wilson Watercolors
P.O. Box 565, Loomis, California 95650
phone (916) 652-4659
E-mail
All art works are copyright by Ralph F. Wilson. All rights reserved.