Watercolor: Point Pinos Lighthouse, Pacific Grove, CA - 10" x 10"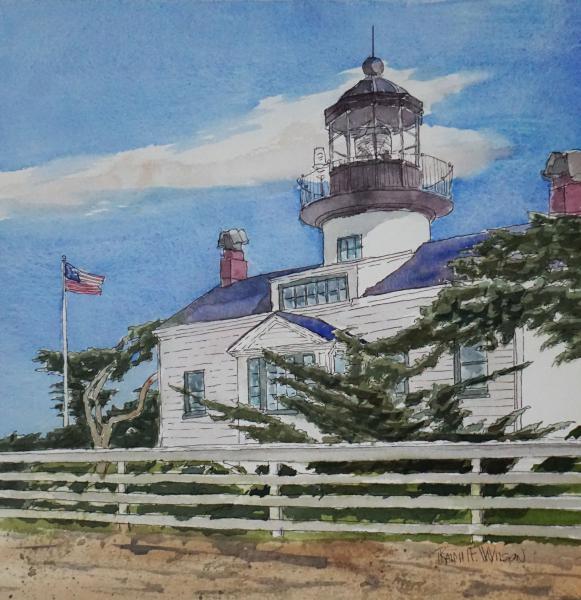 One of the beautiful lighthouses on the California coast is the Point Pinos Lighthouse at Pacific Grove, where Monterey Bay meets the Pacific. The lighthouse was originally lit in 1855, and is the oldest operating lighthouse on the west coast of the United States -- even the lens is original. It is operated by US Coast Guard personnel. Part of my 31 Paintings in July Challenge. 210729. Watercolor and ink, 10" x 10".
---
Ralph F. Wilson Watercolors
P.O. Box 565, Loomis, California 95650
phone (916) 652-4659
E-mail
All art works are copyright by Ralph F. Wilson. All rights reserved.