Home | New | Animals | Flowers | Landscapes | Cityscapes | Portraits & Figures | Miscellaneous | Plein Air | About the Artist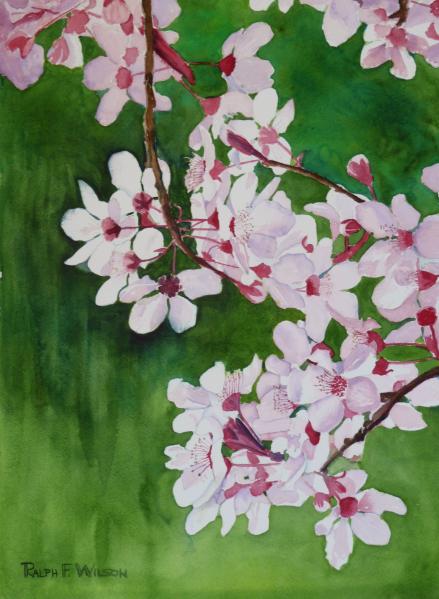 Watercolor: Purple-Leaf Plum Blossoms (14" x 20")

There's noting more beautiful than the delicacy of back-lit fruit tree blossoms in the early spring. This is from a Purple-Leaf Plum Blossom growing on Gold Trail near our home. The sheaves of red are the leaf buds just ready to start opening. 14" x 20". Watercolor.



---
Ralph F. Wilson Watercolors
P.O. Box 565, Loomis, California 95650
phone (916) 652-4659
E-mail
All art works are copyright by Ralph F. Wilson. All rights reserved.