Watercolor: Raggedy Andy Doll Seated - 10" x 14"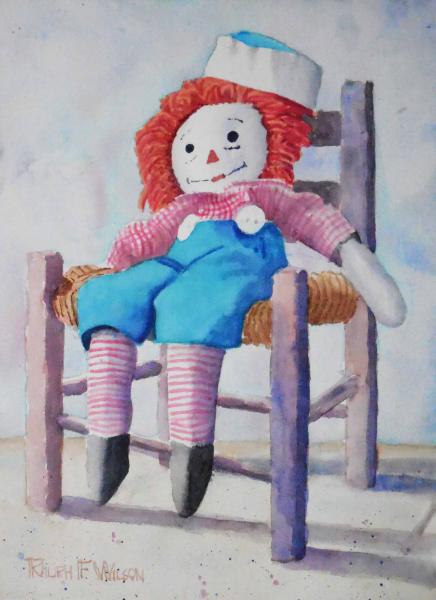 Jean made this Raggedy Andy doll for my son David's third birthday back in the 70s. Our granddaughters play with it at our house, so I painted this to hang on the wall in their room in their new house. 171130. 10" x 14". Watercolor. In a private collection: A. Roberts.
---
Ralph F. Wilson Watercolors
P.O. Box 565, Loomis, California 95650
phone (916) 652-4659
E-mail
All art works are copyright by Ralph F. Wilson. All rights reserved.