Watercolor: Rusty Padlock (7" x 8")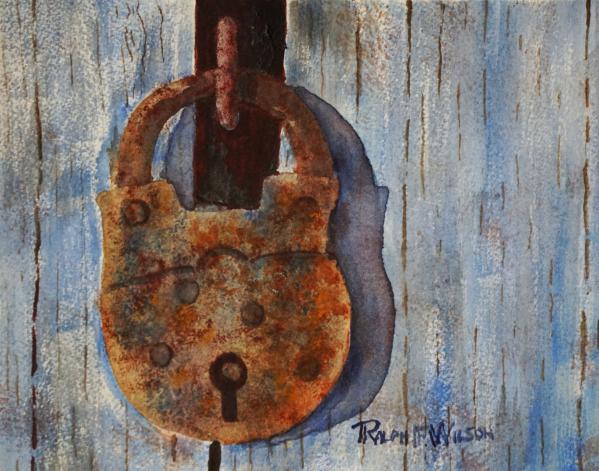 I was trying for a rusty look of this old padlock. Lots of colors -- cerulean blue, Indian red, Quin burnt orange, etc., with a touch of cadmium yellow applied with a sponge at the end. I selected Verditer Blue for the door as a contrast. 200305. Watercolor. 7" x 8"
---
Ralph F. Wilson Watercolors
P.O. Box 565, Loomis, California 95650
phone (916) 652-4659
E-mail
All art works are copyright by Ralph F. Wilson. All rights reserved.