Watercolor: Snowy Cedar - 14" x 10"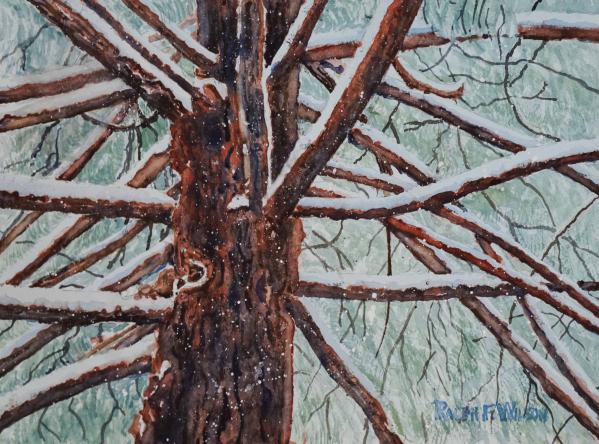 An Incense Cedar tree at the Community of the Great Commission camp outside of Forest Hill, CA. It snowed on Thanksgiving Day 2019 and produced a wonderful pattern of limbs. At the end, I spattered with white. Painted on blue tinted paper. 200213. In a private collection. Watercolor, 14" x 10".
---
Ralph F. Wilson Watercolors
P.O. Box 565, Loomis, California 95650
phone (916) 652-4659
E-mail
All art works are copyright by Ralph F. Wilson. All rights reserved.