Watercolor: Under the Monterey Wharf - 20" x 14"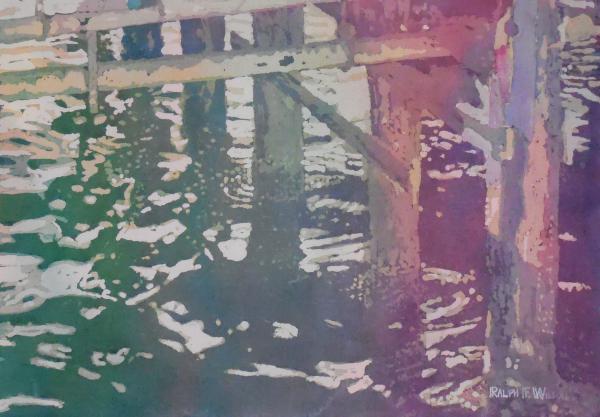 I was fascinated by the patterns of light under the Monterey Wharf during an anniversary trip in February. This painting uses a pouring technique. This painting had 6 pourings and 5 maskings. 180412. Watercolor, 20" x 14"
---
Ralph F. Wilson Watercolors
P.O. Box 565, Loomis, California 95650
phone (916) 652-4659
E-mail
All art works are copyright by Ralph F. Wilson. All rights reserved.