Home | New | Animals | Flowers | Landscapes | Cityscapes | Portraits & Figures | Miscellaneous | Plein Air | About the Artist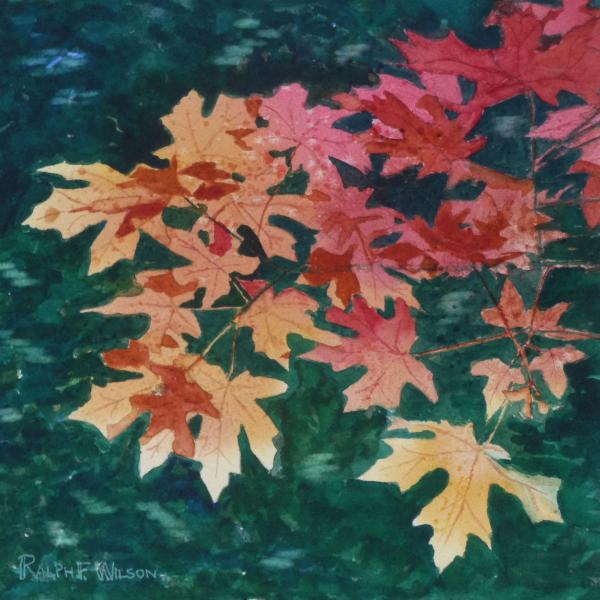 Watercolor: Autumn Backlit (10.5" x 10.5")

This was inspired by backlit Big Leaf Maple leaves I saw in Guerneville, along the Russian River in early June 2013. But they seemed much more interesting in fall colors than the light green of early summer. Watercolor, 140 lb rough Arches paper. 10.5" x 10.5". Shown at the Rocklin Fine Arts 2014 Snowflake Exhibition, Feb 8-9, 2014. Exhibited at the Placer County Fair, June 25-28, 2015. In a private collection: J. Wilson.



---
Ralph F. Wilson Watercolors
P.O. Box 565, Loomis, California 95650
phone (916) 652-4659
E-mail
All art works are copyright by Ralph F. Wilson. All rights reserved.