Home | New | Animals | Flowers | Landscapes | Cityscapes | Portraits & Figures | Miscellaneous | Plein Air | About the Artist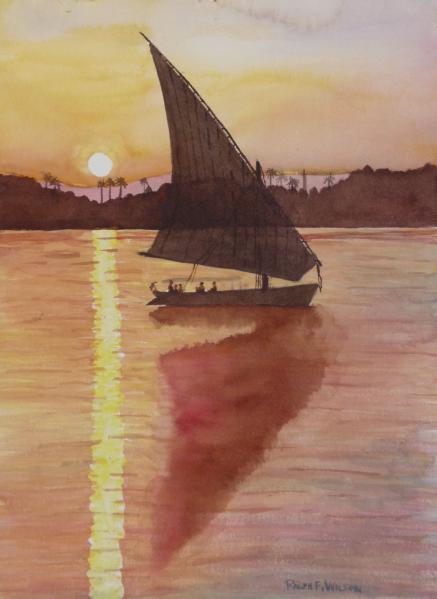 Watercolor: Felucca on the Nile (10.5" x 14.5")

The felucca is a traditional wooden sailing boat used in protected waters of the Red Sea, Eastern Mediterranean, Malta, and Iraq -- and particularly along the Nile in Egypt, and Sudan. Its rig consists of one or two lateen sails. Watercolor, 10.5 x 14.5 inches.



---
Ralph F. Wilson Watercolors
P.O. Box 565, Loomis, California 95650
phone (916) 652-4659
E-mail
All art works are copyright by Ralph F. Wilson. All rights reserved.