Home | New | Animals | Flowers | Landscapes | Cityscapes | Portraits & Figures | Miscellaneous | Plein Air | About the Artist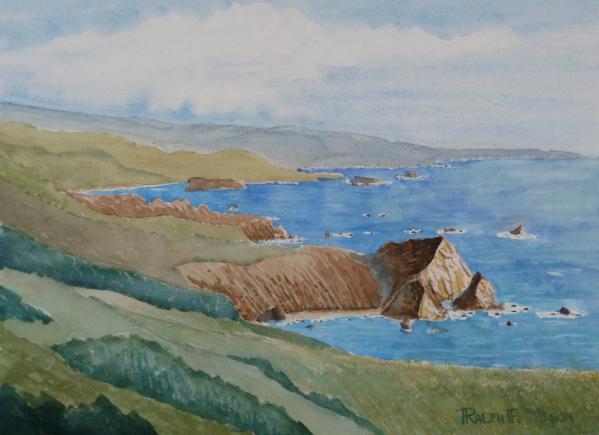 Watercolor: Fingers into the Pacific - the Sonoma Coast (14.5" x 10.5")

From a photo taken on a family gathering at the Russian River in 2013. My son David and I took a birthday day trip. This view looks south with Bodega head in the far distance. The painting was exhibited as part of the Auburn Art Walk at the Placer County 'Domes' administrative building Oct 13 to Nov 16, 2017. In a private collection: D. & T. Wilson. 131231. Watercolor, 14.5" x 10.5".



---
Ralph F. Wilson Watercolors
P.O. Box 565, Loomis, California 95650
phone (916) 652-4659
E-mail
All art works are copyright by Ralph F. Wilson. All rights reserved.