Home | New | Animals | Flowers | Landscapes | Cityscapes | Portraits & Figures | Miscellaneous | Plein Air | About the Artist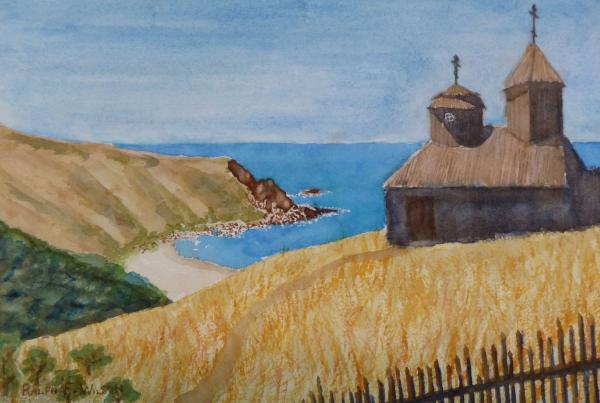 Watercolor: Fort Ross Chapel and Cove (12.25" x 8.25")
This is the reconstruction of a Russian Orthodox Chapel on the Northern California coast, originally built in the early 1800s for a colony of Russian fur traders. From a photo I took on June 20, 2013. Watercolor. In the collection of First Baptist Church of Nevada City. 12.25" x 8.25". Not for sale.


---
Ralph F. Wilson Watercolors
P.O. Box 565, Loomis, California 95650
phone (916) 652-4659
E-mail
All art works are copyright by Ralph F. Wilson. All rights reserved.