Home | New | Animals | Flowers | Landscapes | Cityscapes | Portraits & Figures | Miscellaneous | Plein Air | About the Artist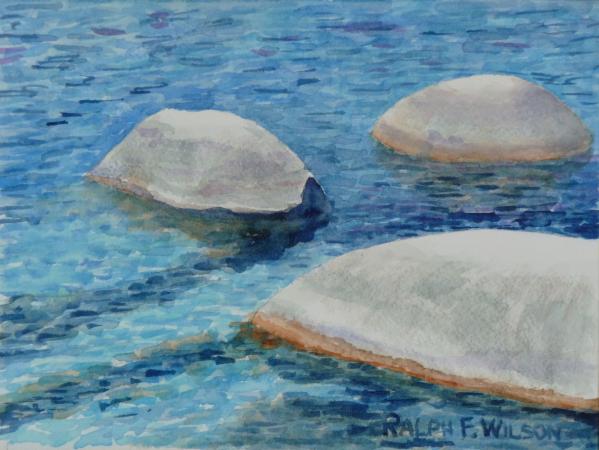 Watercolor: Three Rocks at Tahoe (9-1/8" x 6-3/4")

Granite rocks in the shallows at Memorial Point Scenic Overlook, Lake Tahoe State Park, south of Incline Village, NV. August 10, 2013. Watercolor, 9-1/8"x6-3/4".



---
Ralph F. Wilson Watercolors
P.O. Box 565, Loomis, California 95650
phone (916) 652-4659
E-mail
All art works are copyright by Ralph F. Wilson. All rights reserved.