Home | New | Animals | Flowers | Landscapes | Cityscapes | Portraits & Figures | Miscellaneous | Plein Air | About the Artist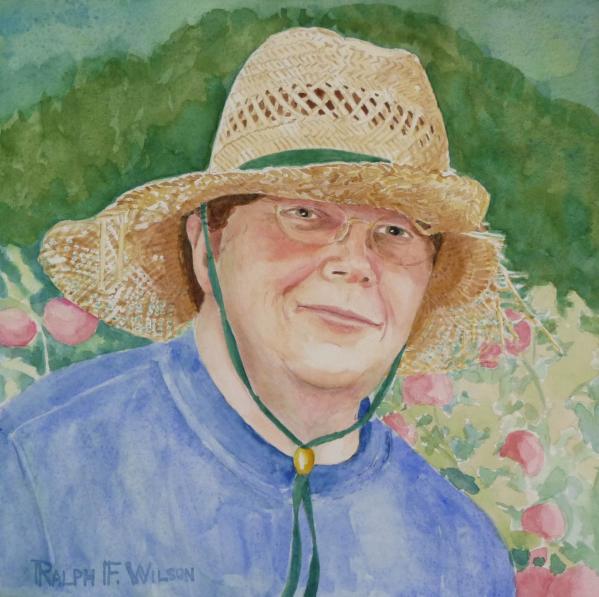 Watercolor: Jean the Gardener (10.5" x 10.5")
From a June 2012 photo of Jean in her garden, wearing her characteristic well-worn straw hat. She loves planting and harvesting tomatoes, peppers, eggplant, and squash, plus fruit of all varieties. Finished Dec 2013. Watercolor on 140# Arches hot press paper, 10.5" x 10.5". Not for sale.


---
Ralph F. Wilson Watercolors
P.O. Box 565, Loomis, California 95650
phone (916) 652-4659
E-mail
All art works are copyright by Ralph F. Wilson. All rights reserved.