Home | New | Animals | Flowers | Landscapes | Cityscapes | Portraits & Figures | Miscellaneous | Plein Air | About the Artist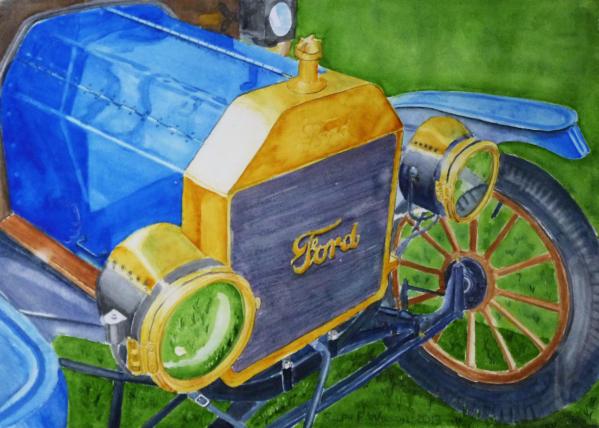 Watercolor: Model T Brass (20" x 14")

Watercolor of a 1914 Model T. Displayed in the "Classic Chrome and Rust" exhibit for the students of Sonja Hamilton, The Chocolate Shoppe and Gift Emporium, Auburn Art Walk, April 11, 2013. Transparent watercolor, 20"x14"



---
Ralph F. Wilson Watercolors
P.O. Box 565, Loomis, California 95650
phone (916) 652-4659
E-mail
All art works are copyright by Ralph F. Wilson. All rights reserved.