Home | New | Animals | Flowers | Landscapes | Cityscapes | Portraits & Figures | Miscellaneous | Plein Air | About the Artist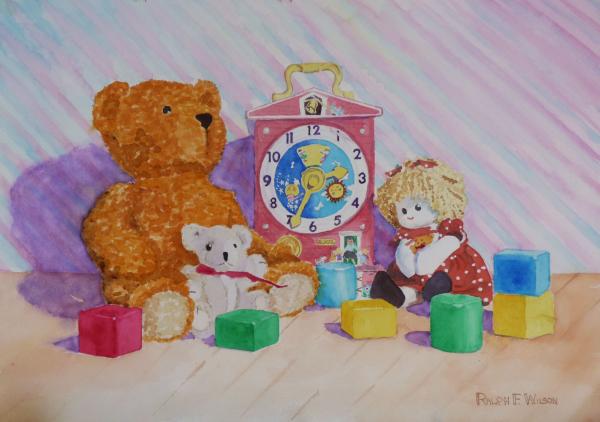 Watercolor: Teddy Time (20" x 14")

Find the three teddy bears in this picture. The scene includes some of Jean's teddy bears and a doll, plus a Fisher-Price Teaching Clock and blocks from when our children were small. Exhibited with other paintings from Sonja Hamilton's class at the Chocolate Shoppe, Lincoln Way, Auburn, Nov-Dec 2013. Watercolor, 20x14 inches.



---
Ralph F. Wilson Watercolors
P.O. Box 565, Loomis, California 95650
phone (916) 652-4659
E-mail
All art works are copyright by Ralph F. Wilson. All rights reserved.