Watercolor: Wires Everywhere - 7" x 10"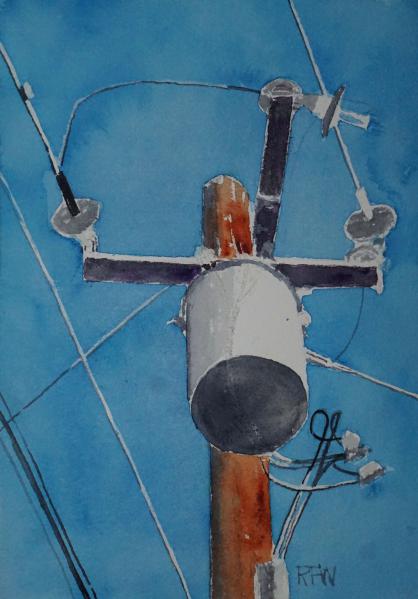 In 2015 I was struck by the wonderful shapes on the pole above me -- a transformer to step down the high voltage to household voltage, and wires everywhere! I had to paint it. Part of my 31 Paintings in July Challenge. 210709. Watercolor, 7" x 10"
---
Ralph F. Wilson Watercolors
P.O. Box 565, Loomis, California 95650
phone (916) 652-4659
E-mail
All art works are copyright by Ralph F. Wilson. All rights reserved.